Tintin and Citroen
I'm always fascinated when I come across new Tintin artwork by Herg鮠I mean the ones not featured in the stories.
Given Tintin's huge popularity in different countries, it's not surprising to see original Herg頡rtwork in comissioned advertisments and promotional material. But finding them is difficult unless you know the lanuage or you are from that country, since English tintin resources are so few and limited.
One of the recent interesting things I came across was Herg頤rawings for Citro뮬 the German French car manufacturer. As it turned out Herg頨as done numerous drawings for their brochures and posters and even some mini-stories. I have gathered them all here.
Besides the exclusive material, Citro뮠has also been featured in the Tintin stories. Like this 5 CV in Land of Black Gold: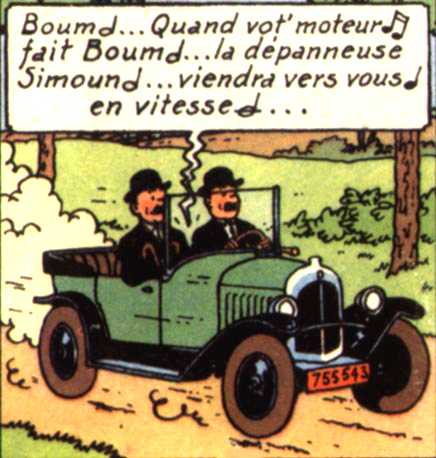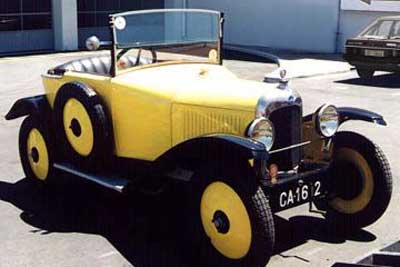 Or this 15 six in the Calculus Affair: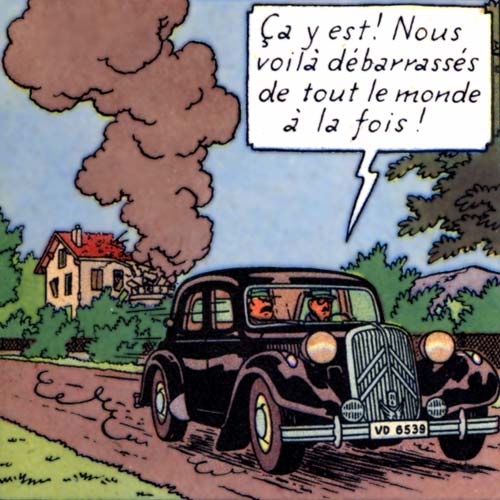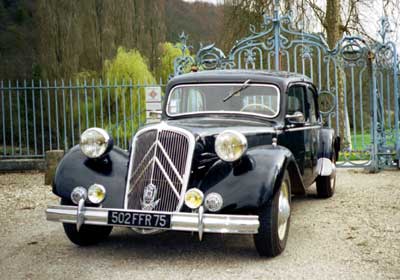 And finally, there's the Ami 6 in the Castafiore Emerald: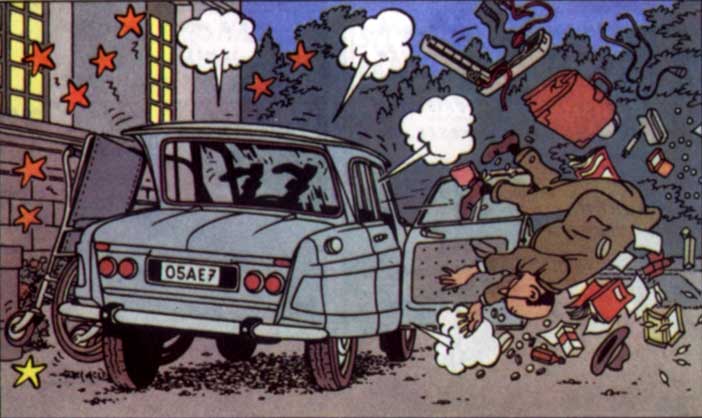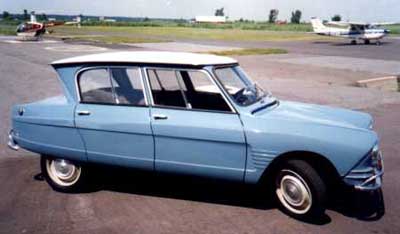 But the Tintin-Citro뮠connection doesn't end there. There are tons of really cool promo material, like these brochures: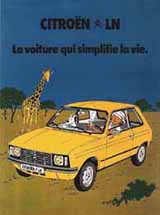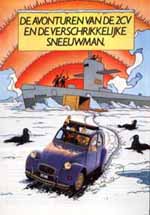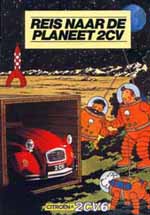 Or these ones, from 1993 and 1995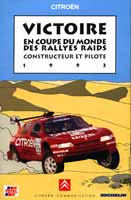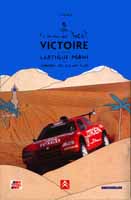 Cooperation between Citro뮠and Herg頨ad begun in the 50s and 60s, with Herg頤oing a few ads for Citro뮬 but the real start was in the 70's, where a campaign for the models gs and LN prepared the prelude to an extremely successful co-operation between Citroeen and Herg鬠which were continued well into the 90's.
The peak was in mid-80's, when Herg頰roduced 4 brochures for Citro뮮 The "Aventures de la 2CV" appeared in France, Belgium, Great Britain, the Netherlands, Italy, Switzerland and Austria. In 1985, Herg頠did a calendar for Citro뮮 Check out the other pages of the Calendar here, it's all original artwork, amazing stuff.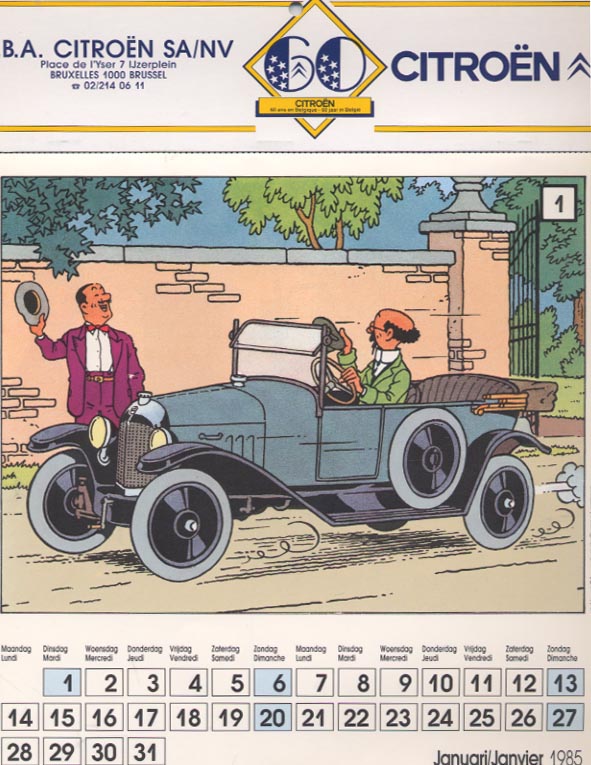 In 1988 thousands of copies of the volume "Tintin outer Tibet" was distributed to customers. They carried a label "AX88 - Citroeen thanks you for its attendance".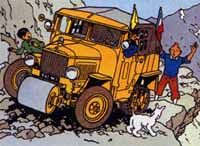 Here are a couple of the brochures. You can also see the other two from the Citroen website: here, and here.
Click on the images to launch the other two (you need a Java-enabled browser). Unfortunately I don't understand any of it. If any of you do, and wouldn't mind translating them, please leave a comment.