We're back!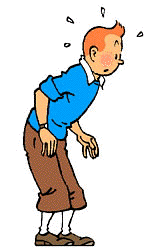 After a week of downtime which was caused due to problems with the servers, Tintinesque is back! I have transfered the site to a new and better webhost.
I have also added a couple of new sections: Linkdump and Features. Both of them are accessible through the side bar.
The Linkdump will contain interesting tintin-related links that I come across, mostly the ones having some news value.
The Feature section will contain in-depth articles and essays about Tintin, so contact me if you think you have material which can be published in that section.
I've also asked a few friends to send me some of the new Tintin books from Iran and I can examine them myself and extract all of the censorship instances, I'll definitely write about them here once I get them.
July 18, 2004 01:41 AM | « Previous | Main | Next »
Tintinesque:
The First Tintin Blog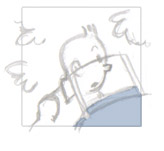 Linkdump

Worthwile Links


Pachacamac is really Inca!
Tintin & Citroen!
Tintin Spoofs
Original "Castafiore" cover sketch
deleted "Cigars ..." scenes
See one page of every album
More Tintin Movie News
Tintin Movie News
In Pictures, Tintin Exhibition
[Archives]



Features

Feature Articles


www.tintin.qc.ca
Tintin and Citroen
Do-it-Yourself Garage Door
New Section: Features
[Archives]







Also Read

Recent Entries


Herge Auction
Aurora/Boreas
Missing page from the Picaros (English)
No, this is not from the new Spielberg movie!
Merry Christmas!




On The Web

Tintin Sites










The work of Herg頩s protected by author?s right. No use of it can be done without prior and written authorisation of
Moulinsart